Termite Control
Our sole purpose is to ensure that we successfully provide homeowners like you with the best termite/pest protection available.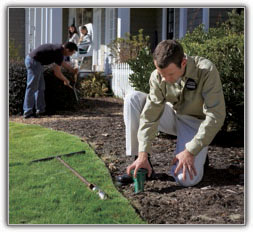 Did you know?
Each year, termites cause over $5 billion in property damage in the United States.
For homeowners in the Hudson Valley, termite problems can be stressful, costly and take time to repair damages. However, Craig Thomas Pest Control, in partnership with Orkin Pest Control, is your termite expert. Termites' primarily feed on wood, but will consume wood material from a home's foundation to its furniture.  Termite damage is more common than damage caused by storms, fires, or earthquakes.
Effective Termite Solutions for the Hudson Valley.
Our termite control is an effective method designed to protect your most valuable asset, your home or facility.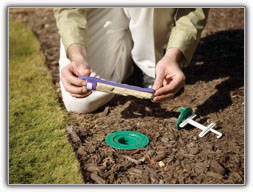 Perform a thorough termite inspection.
Install Sentricon Termite Colony Elimination System.
Perform on-going monitoring for new termite activity.
Perform regular maintenance on Sentricon System.
Craig Thomas Pest Control is proud to offer their customers the Sentricon 
Colony Elimination System with its proven record. Not only does this system eliminate individual termites, but also destroys the entire colony. Sentricon is placed around the soil areas along the exterior of your home, which include a monitoring device that detects termite activity. When your Craig Thomas Pest Control representative returns and finds activity, bait is placed in the affected station. This bait is consumed and brought back to the colony,while sending others from the colony out to feed. The colony declines and is ultimately eliminated, while monitoring continues to ensure against future infestations. Monitoring is important, so you the consumer can have peace of mind; you and your investment are protected today and for the future.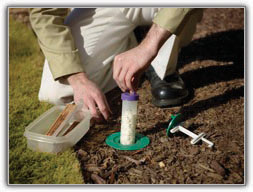 Why more people prefer Sentricon.
Sentricon was developed with the environment in mind. Sentricon is a minimum invasive product no longer requiring drilling, trenching and applying hundred of gallons of chemical solution around the property. Understanding the importance to protect your yard, family, pets and environment, rest assure you have chosen the best option in termite protection. Sentricon received the Presidential Green Chemistry Challenge Award and is currently protecting The White House, Statue of Liberty and more. Sentricon's proven performance to eliminate termites with Craig Thomas Pest Control's experiences will provide you with the comfort you need.
Schedule a free inspection today, don't risk the future! You need to know your home is protected!
Servicing Kingston, Poughkeepsie, Cornwall, Goshen, Warwick, Catskill, Hyde Park, Pawling, Hudson, Hopewell, New Paltz, and Newburgh. Click for contact phone numbers.
More Termite Information