Quality Pro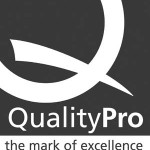 QualityPro is the mark of excellence in the pest management industry. Craig Thomas Pest Control, in partnership with Orkin Pest Control, is a part of the small percentage of pest management companies that have earned the QualityPro designation. QualityPro companies are environmentally responsible, and committed to providing consumers with the highest possible service.
Consumers are often unsure how to choose a pest management professional. Craig Thomas Pest Control makes that decision easy by bearing the QualityPro seal. It is an easy decision because Craig Thomas Pest Control goes above and beyond to meet the QualityPro's four key principles of Business Operations, Consumer Relations, Environmental Stewardship, and Technician Training.


To me, QualityPro is like a seal of approval from the pest management industry. And I've had nothing but positive experiences with the QualityPro Company I hired.
As a QualityPro certified company, Craig Thomas Pest Control:
Practices environmentally responsible Integrated Pest Management services to protect your health and investment

Provides prompt, professional, courteous, detailed services

Offers clear, easy to understand service agreements and warrantees.

Maintains updated insurance policies to ensure you and your property are protected.

Employ only highly trained and credentialed employees who are New York State Certified and continuous education including QualityPro Examinations.

Checking employee references, driving history and criminal backgrounds to ensure our customers our staff is safe, reliable and professional along with maintaining a drug free workplace.
QualityPro Schools Approved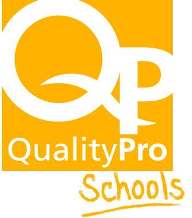 Children spend countless hours in school buildings and on surrounding fields and playgrounds. Thus, the management of pests in such a sensitive environment demands special care. Craig Thomas Pest Control, in addition to meeting QualityPro qualifications, recognizes that pests in schools need to be managed in a careful and environmentally responsible way. As a QualityPro Schools-approved company, Craig Thomas Pest Control has taken extraordinary measures to ensure the safety and health of students, faculty and staff in both public and private schools. In addition to fulfilling thorough and in-depth QualityPro requirements, Craig Thomas Pest Control has trained all of its school service technicians and salespeople on specific school-related Integrated Pest Management (IPM) techniques, exceeding most state requirements.
Ask us about…GreenPro

As green services become the preferred choice among customers, Craig Thomas Pest Control is proud to announce its new designation from the National Pest Management Association as a GreenPro company. This designation not only reflects Craig Thomas Pest Control's exceptional pest management services but, its commitment to cultivating an environmentally-responsible business.
The GreenPro program is the most widely recognized green certification program for pest management professionals in the world, and has received an award from the Environmental Protection Agency.Craig Thomas Pest Control is constantly striving to improve our services by providing our customers with the latest, most advanced and environmentally sensitive services available. Craig Thomas Pest Control complies with GreenPro by following the implementation of an integrated pest management (IPM) program. IPM is a long-standing, effective science-based, decision-making process that identifies and relies on a combination of practices. Using a combination of practices to coordinate pest biology, environmental factors, and economically efficient, while posing the least possible risk to people, property, resources and the environment.
Adhering to IPM is the backbone to the service standards of GreenPro. This process guides pest management professionals toward efficient, effective, and sustainable pest management that emphasizes pest prevention and non-chemical methods. This decision-making process backed up by thorough monitoring, record keeping, integration of a variety of control strategies and customer communications are the principal characteristics of IPM.